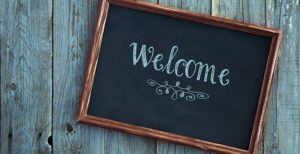 Thank you for allowing us at arisCPA™ to serve you by preparing your tax return.  We have been serving clients in and around the Tampa Bay area for a number of years and I think we have a unique way of making the process very easy and painless for our clients.
First let's take care of the compliance issues.  You will find below a link to our Client On-boarding Package which includes (i) our engagement letter (ie Terms and Conditions), (ii) Consent to Use of Tax Return Information, and (iii) Consent to Disclosure of Tax Return.  Items (ii) and (iii) are necessary if you want either (i) an Easy Advance or (ii) the have our fees deducted from your refund via the Refund Transfer service.  As an added convenience, these forms are electronically signed so you wont have to download, print, sign, scan and email back to us.  Once you sign, we both will be provided copies of the signed document.
You will find below our new client questionnaire which you should open in Acrobat Reader, complete, and submit.   We are also providing a link to Adobe Reader, if you don't already have it installed (its free!).
Providing us with this information will help us to get you into our systems and start the process.
Also, be on the look-out for another email which will be an invitation to register on our secure client portal, Client Xchange which we will use for you to make uploads of your documents (i.e. Form 1099s, W-2s, etc.).  You can upload them from using a conventional scanner or using your mobile phone.   If you have already registered for Client Xchange,  please find below a convenient link to take you there.
Give us a call if you have any questions.  We look forward to serving you.